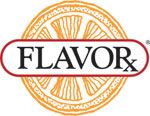 The art of compounding is the formulation of medication that may not be commercially available or made in a particular strength or concentration. At Gate City we compound with the instruction and guidance of PCCA (Professional Compounding Centers of America), Medisca and Fagron Labs, who provide us the chemicals, equipment, and support to formulate these special preparations.
We will try to file compounds to a patient's insurance plan at the time of the prescription processing in an attempt to assist the patient with their upfront costs; however, there are times when the plans do not cover compounded medications.
So, if your doctor, dermatologist, or veterinarian recommends or prescribes a hard to find medication, give us a call, chances are we can formulate it through the practice of compounding.