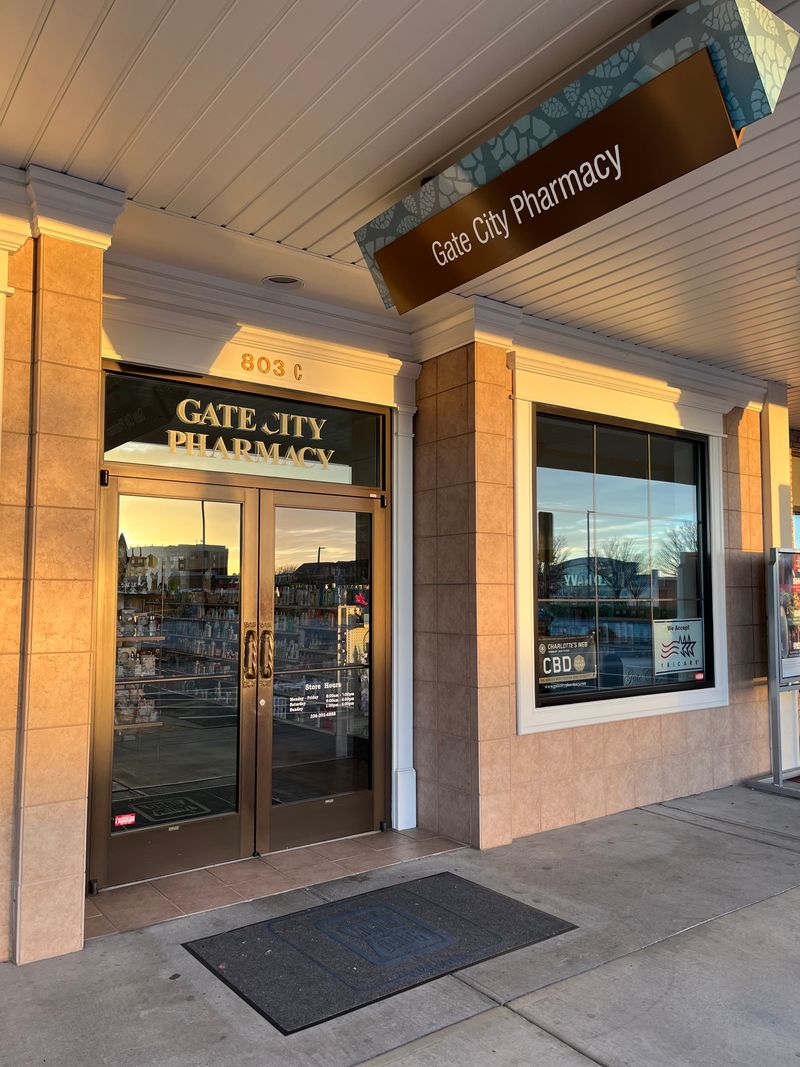 Located in the heart of historic Friendly Shopping Center, Gate City Pharmacy has been serving customers since 1967 and is continually striving to expand and evolve its services in a rapidly changing healthcare environment. Phones ring, customers bustle in and out, friends and neighbors meet and greet, pharmacists fill and check prescription orders and clerks assist with purchases and offer help in locating or ordering hard-to-find over the counter items.

Renovations to the compounding laboratories allow Gate City to provide physician ordered hormone replacement therapies as well as other specialty medications required by physicians and veterinarians.

Other services include medication synchronization and personalized medication reviews. Each of these activities is done with the goal of keeping our patients healthy and independent. This extra level of care and accessibility to our staff give a sense of comfort to both patients and caregivers as we view our role in the complex healthcare system as both pharmacy provider and patient advocate.

In addition to our clinical pharmacy services, we have a full line of household items, over-the-counter medications, gift items and greeting cards. We are always happy and willing to select and deliver any of these products to you if you live within our delivery area.

For more information on Gate City Pharmacy, call 336-292-6888 or simply drop in and experience the outstanding customer service in person. We are always happy to see old and new friends and would be happy to help with your pharmacy needs.